National Dairy Month: The Importance of Dairy in Your Dad's Diet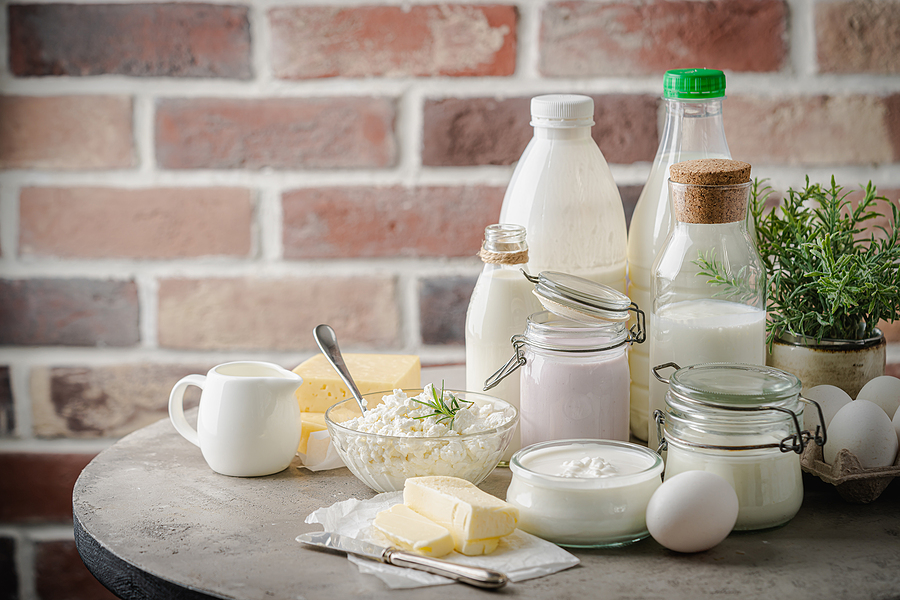 National Dairy Month dates back to the 1930s when it was National Milk Month. It's a month that encompasses all dairy now, as milk and dairy are important components of a healthy diet.
What Nutrients Are in Dairy?
Men aged 60 and up are advised to consume three cups of dairy each day. Why is dairy an essential part of a healthy diet?
Calcium: Calcium is essential for strong bones and also helps many organs function properly.
Magnesium: Magnesium regulates many biological functions within the body including blood pressure, glucose control, and muscle and nerve function.
Phosphorus: Phosphorus is essential for cell health and bone structure.
Potassium: Potassium is an electrolyte that helps carry necessary electrical charges to the cells within the body.
Protein: Protein is important for muscle health and cell growth and repair.
Vitamin D: Vitamin D is important for bone strength and calcium and phosphorus retention and absorption.
Zinc: Zinc plays a key role in immune function, the growth of new cells, and the repair of damaged tissue.
What Counts as Three Cups of Dairy?
How much does your dad need to eat to get to three cups of dairy each day? You'd be surprised. Nine out of ten Americans do not consume enough dairy.
6 cups of cottage cheese
6 ounces of Queso Fresco cheese
6 slices of Queso Blanco cheese
4 ½ ounces of a hard cheese
3 cups of milk or calcium-fortified nut milk
3 cups of yogurt
3 ounces of American cheese
1 cup of shredded cheese
What Else Should He Be Eating?
What should be on your dad's plate? When he has a meal, half of his plate should contain vegetables and fruits. Ideally, he wants to consume 2 cups of fruit each day and 3 cups of vegetables.
He should consume around 6 to 9 ounces of grains, and 3 to 4.5 of those grains need to be whole grains. Finally, 5.5 to 6.5 ounces of protein are recommended. Ideally, the plate he has should be half fruits and vegetables, a quarter protein, and a quarter grains.
Help Him With Meal Planning
If your dad struggles with a healthy diet, ask his doctor if he could work with a dietitian to get some help figuring out the best strategy. If not, you can find menu suggestions on the government's MyPlate site.
As he finds recipes he likes, keep them in a folder. If you set up a corkboard in his kitchen, you can pin the recipes he wants on the board and have the recipe handy for meals.
When your dad's diet isn't all it could be, consider arranging senior home care services to support him. He'll have caregivers available to take him shopping, help him plan a menu, and cook meals for him. Talk to a specialist in senior home care to learn more.
If you or an aging loved-one is considering senior home care in Elk Grove, CA please contact the caring staff at Aging Assistant today. (916) 897-4752
Latest posts by James Ozsvath
(see all)