The Baby Boomer Generation
You may be a Baby Boomer, have a Baby Boomer parent/grandparent or work with adults over 50. If so, it's important to understand the factors impacting their living situations.
Below are some facts effecting seniors, provided by AARP.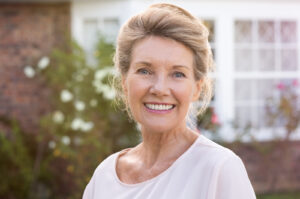 Three in ten (10%) AARP members and/or their spouses have a disability that prevents them from participating fully in work, school, housework or other activities.
Nearly three in ten (28%) AARP members are caregivers to a spouse or partner, parent, grandparent, older relative or other adult.
About one in ten (11%) AARP members are primary caregivers for their grandchildren.
Over eight in ten (84%) AARP members own their homes.
About one in eight (12%) AARP members have parents or parents-in-law, adult children, and/or adult grandchildren that live in their household with them.
The above facts lend themselves to the conclusion that a lot of AARP members own their home and will probably return to their home after a hospital or skilled nursing facility stay.
Below are some key issues and reason why seniors and their families seek out home care options:
No family nearby to help out
Caregivers supplement efforts from family, whether near or far
Risk of falls
Caregivers provide transfer assistance
Medical alarms (PERS) available
Potential for isolation due to living alone
Caregivers provide 1-on-1 companionship and accompaniment
So, is in-home care affordable?
People can often receive 40-60 hours of weekly 1-on-1 in-home care for the same rate as living in a modest assisted living apartment (roughly $1,500.00 per week including room/board/Care Fees); fewer than 40 hours/week usually saves money in comparison.
Home Care average hourly rate is between $27.00 and $37.00 per hour. This range is based on the client's level of assistance required and is typically affected by whether the client is bed bound, needs assistance with transferring, walking or feeding.
Aging Assistant provides a variety of in-home care services such as senior home assistance, homecare support, in-home companionship services and respite to families. Call Aging Assistant today to learn more and to discuss your options at 916-897-4752.
Latest posts by Raquel Salazar
(see all)