The Importance of Insurance Coverage Through Out Your Life
Insurance is one of the most crucial things to have. Having insurance can protect you and your family from surprises that could make you broke. Because of this, everyone should have insurance. However, many people can be confused by the different types of and how it works. Insurance is essentially the guarantee of compensation if something valuable is lost. Learning more about how insurance works can help you make the right choices when choosing a plan.
Protecting Your Assets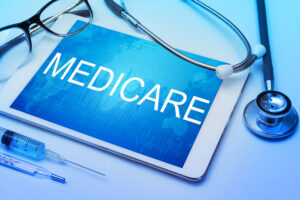 The most important aspect of any kind of insurance is to protect your assets. With homeowner's insurance you are protecting your home and property. Health insurance is a bit different, but the goal is to protect your assets in case you have any health issues. All types of insurance have one goal in mind and that is protecting you and your assets. Without insurance, you can suffer a financial burden if an incident or accident happens. This is why insurance is crucial for everyone to have, including senior citizens. Not having one could make you go bankrupt.
How Do Premiums Work?
A premium is an amount to be paid to ensure that you have insurance coverage. Premiums are not like monthly fees as they can change based on your risk. For example, someone with the need to visit the doctor frequently or has several medication prescriptions will have a high risk and a high premium. When you sign up for insurance, you'll get a premium that is for a certain period of time, usually six to twelve months. You can pay it off all at once or choose a monthly payment plan, sometimes with an additional fee. So your premium will need to be divided by six or twelve to calculate what you would pay per month. In addition, many health, dental and vision plans have co-payments required at the time of service or per visit.
Determining Coverage
There are several steps to determine the type of coverage you need. The first step is to check how much you can comfortably pay for insurance. While it's important to protect your belongings, full coverage can be expensive and counter-intuitive if your assets aren't worth much. Once you budget how much you can pay, you need to find what type of coverage and what deductible best suits you and your particular situation.
Getting a Quote
Getting a quote for insurance is the easiest part of the process if done correctly. The most popular way is to go online and get multiple quotes from several providers. Insurance quotes can vary greatly, so getting a couple can save you the most money. Always get a few different quotes before choosing a provider and choose the one that offers the best value for you.
Filing a Claim
If you have suffered some sort of illness or injury, filing a claim can get you back on track and help you spend less money to remedy the financial impact of the incident or accident. Your insurance agent will be very help in the claims process, don't hesitate to contact them as needed.
For Additional Insurance Related Information and Assistance
Do you need information on California Health Insurance, Medicare options, Long Term Care Insurance, Dental Insurance, Vision Insurance, Life Insurance with Accelerated Benefits or Long-Term Care Riders?
Derek Traub has been an Insurance Broker working with RL Wells & Associates, Inc. for 15 years and has been in the insurance industry for over 20 years.  RL Wells & Associates, Inc. has been serving Elk Grove since 1990. Their purpose is to give you the highest quality of service and provide you the personal attention you deserve. Derek can be reached at 916-686-4500 or email him at help@rlwellsinc.com. He and his team have worked with Covered CA to enroll over 3,000 people for health insurance since its inception. There is no cost for Derek's services, you will pay the same rate whether you use his services or not.  RL Wells & Associates, Inc. does not charge any fees for their services. And, did you know that Open Enrollment has been extended by President Biden until May 15th 2021?
(This is article is not an advertisement and is only meant to be informational in nature. No claims or endorsements are implicitly or explicitly implied and no consideration or payment was provided for article placement. Always seek out quotes from multiple insurance agencies before you make your final purchase decisions)
Latest posts by Raquel Salazar
(see all)